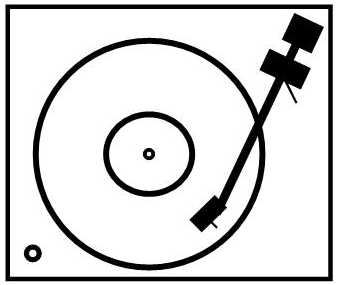 Pladespilleren.dk - who am i? - look here



Denafrips Terminator II - R2R DAC of the highest carat

Terminator II - ca. DKK 32,830 incl. VAT and freight. + 950, in customs. (approx. 4.500 Euro)
(Purchased via LINK! Vinshine Audio in Singapore) 2 months delivery time.

Latest update - 30 October 2021
---

Who are Denafrips and what are R2R DACs? To answer the last question first, we have to go back to the roots. A series of resistors where values are switched between 44.1 times per second (with CD) and thus an analog signal is created. Further explanation will come later. The first of its kind was the Philips 1541 chip, but subsequently they are built discreetly with precision resistors. The first R2R DAC I came across was the Danish Soekris. However, they did not reply to my mails. Later I have very briefly tried a ROCKNA from Serbia. An absolutely excellent DAC that tempted a lot. But at the same time, I stumbled upon Denafribs from China. They make a lot of high-end hifi products, but are best known for their R2R DACs. The company was founded back in 2012 and now has more than 40 employees. The founder Mr.Zhao has brought together a team of competent employees with extensive knowledge of both analog and digital circuits and solutions. The sale takes place via the web from Singapore, where Alvin Chee at Vinshine Audio is responsible for orders and customer contact, and not least provides an excellent service.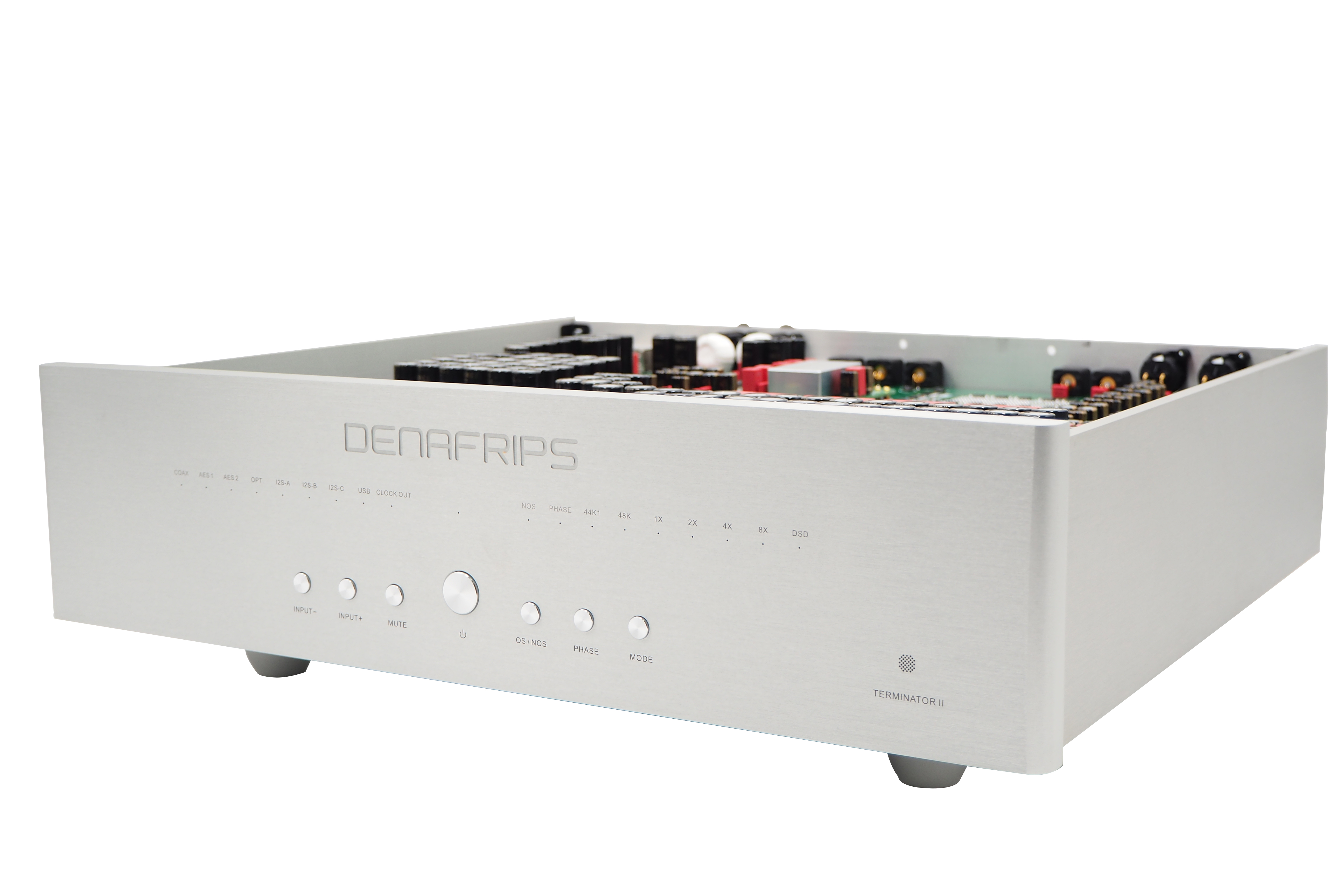 DENAFRIPS stands for:
D-ynamic
E-xquisite
N-atural
A-ttractive
F-idelity
R-efined
I-ntoxicating
P-ure
S-ophisticated

In other words, absolutely no modesty here, although these descriptions are a bit sought after. I think they came up with the catchy name first and then put the designations on afterwards?

It takes a lot of consideration before sending DKK 32,000 to the other side of the world, but I was now fairly sure. Have heard Denafrips Pondus II and have via a user forum on FB seen what several others write about Terminator II.

Shortly after my order, I received an email from Alvin Chee at Vinshine Audio. MY DAC was now being assembled. Expected shipment within 5-6 weeks. Mid-September another email from Alvin. MY DAC was assembled. It would be thoroughly tested at all inputs and outputs. Then 100 hours of operation and new measurements. If all specifications are then OK, it would be packed in double packaging and shipped to Denmark. Extremely reassuring!


Top DAC - Terminator II
Terminator II is number 2 from the top in Denafrip's DAC programme. There is also a Terminator Plus. The extra price is approx. DKK 12,000. I asked Alvin Chee what the differences really were. He responded very quickly.
"The differences between the Terminator II and Plus, the Terminator Plus comes with premium offerings of:
Aluminum anodized curvy front panel
Precision, hand-picked, premium OCXO clock
Hand-picked R-2R board
Hope this helps! "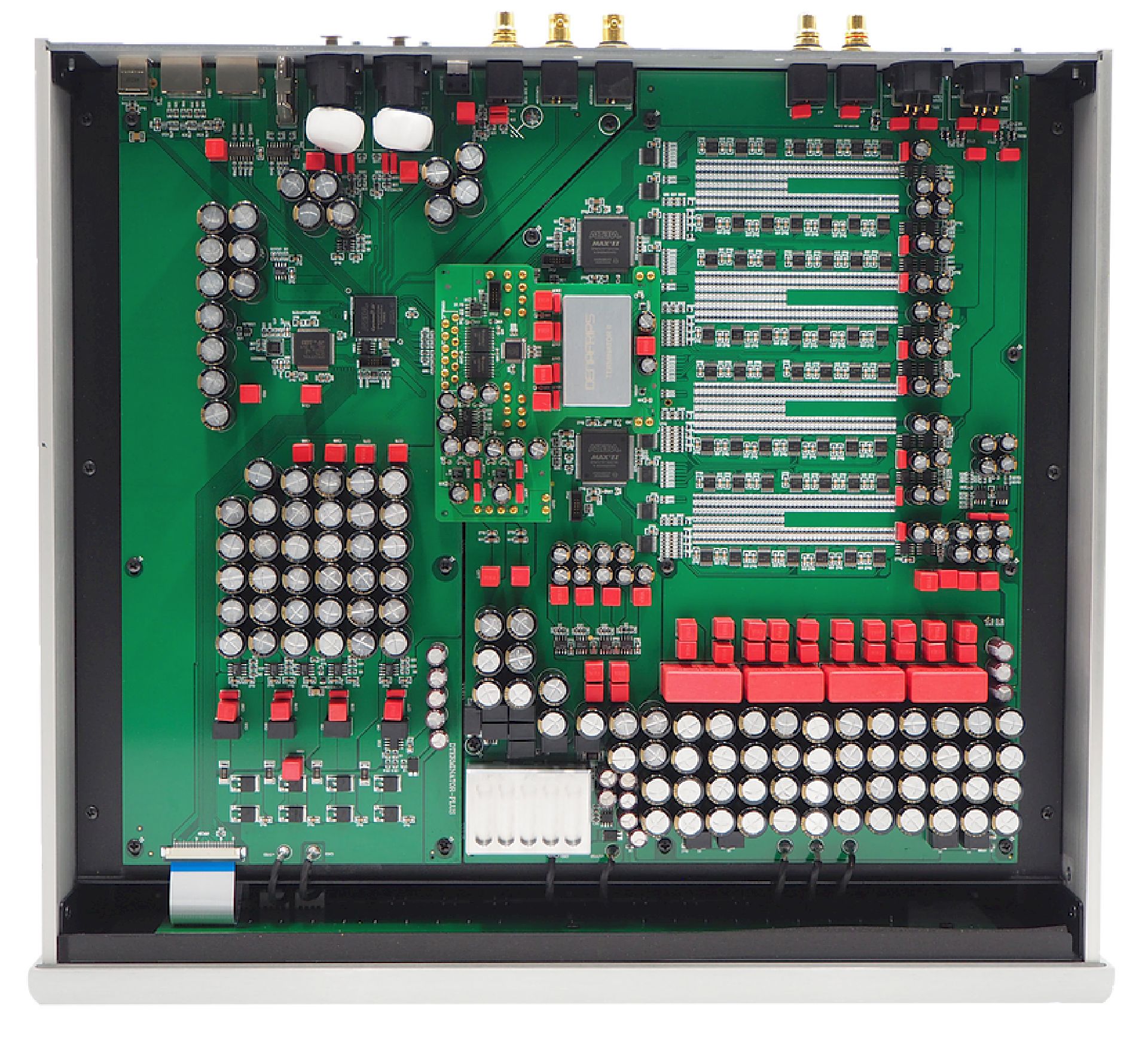 I stuck to Terminator II, which in itself offers impressive facilities and data. Here a selection - the complete list, you can see on Denafrip's website:
*True balanced 26BIT R2R + 6BIT DSD (32 steps FIR Filters)
* Matched Precision Thin Film 0.005% R-2R Network Arrays
* Encapsulated Flagship Ultra Low Noise Power Supply
* Oven Controlled Crystals OCXO Adaptive FIFO Buffer Reclocking
* New Improved Digital Signal Processing FPGA Code DSD1024, PCM1536 Supports On USB & I˛S Input
* Proprietary USB Audio Solution via STM32F446 Advanced AMR Based MCUt
* DSD64-DoP On All Input
* DSD1024 * On USB & I˛S Input Only
* 24bits / 44.1, 48, 88.2, 96, 176.4, 192KHz On All Input
* 1536kHz * On USB & I˛S Input
* RCA at 2.0Vrms , 625 Ω - XLR at 4.0Vrms, 1250 Ω
* SN Ratio: 127dB
* Dynamic Range:> 132dB


Delivery to the door
Two months after ordering, a 22 kg (40 lbs) package arrived with FedEx. But before then, I had been continuously notified and could follow the package all the way. Vinshine Audio also briefed me. After the delivery, there was follow-up and emails about everything now being OK? Super service. The converter comes in a very solid double wrap with lots of foam around. The Terminator II itself is packed in a black fabric bag. The only "extra" that is included are 3 small "spikes" which fit into the holes on three feet under the device. Somewhat difficult to mount due to the weight of the DAC.

The new DAC quickly came up on a shelf and there was sound through right away. Everything worked. But one just has to make it clear that this is not an impressor. The small lights are very dim and for me they were a little hard to see. The same can be said about the text on the front, which I could not see at all without a magnifying glass. Maybe a little bigger text in the next version? On the other hand, it only took a couple of weeks before I knew what the buttons should be used for. Note that there is no remote control nor volume control. Not even an on/off switch. When the mains cable is mounted, the Terminator starts in "standby".

A little technique - how and why

One cannot help but notice that Denafrips has made some choices. It is in many ways a different DAC. It will tempt some and others will say no. I fell for their solutions and choices, although I do not agree 100% all the way.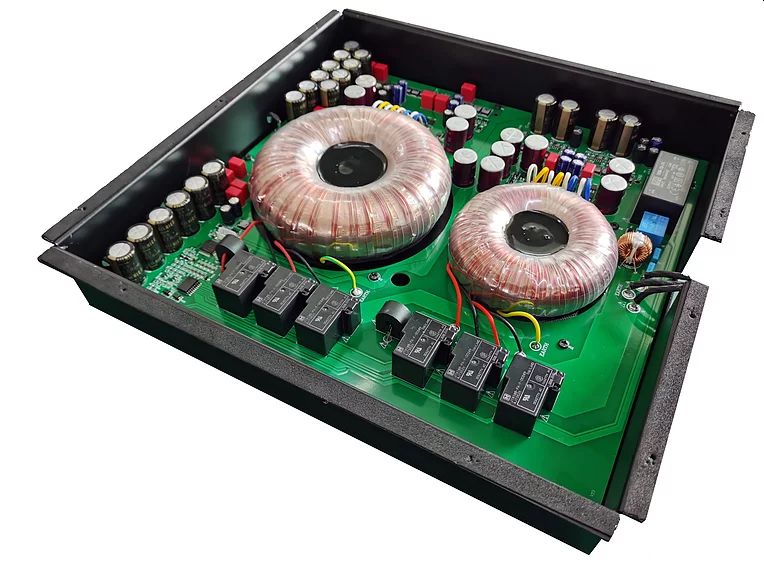 We start where it all starts - a tremendous power supply. Encapsulated in its own steel cabinet. This can be found at the bottom of Terminator II. Here are two large O-core transformers (160 and 60 VA) each with subsequent regulation and lots of decoupling. You look for a network fuse in vain. It does not sit on the outside either. On the DAC board itself, there are almost 100 small Elna Silmic capacitors and subsequent decoupling with the red WIMA film capacitors. Definitely not bad! I do not see the values, but 2 x 7V / 5A are supplied for the ladder DAC itself, so there is plenty of power available. A power supply that could almost drive a power amplifier. Why not a regulated supply, as you usually see in high-end electronics. Possibly.a shunt regulation? Well enough, the many parallel connected capacitors give a nice low ESR and they can supply a lot of power, but is there a need for it and is not it a bit old-fashioned and resource-intensive way to do it? Well but the wages are low so Denafrips has chosen this solution and all respect for it.

But otherwise there are some impressive moves. The actual USB input is provided with their own driver. Here they have dropped the otherwise used and developed a driver intended for hifi. There are downloads for suitable drivers for Windows and MAC. The built-in "oven controlled" OCXO clock delivers precision frequencies at a level far above what is required for low jitter. But like much else, It has been a bit of sport making it better and better.


What is R2R?
An R2R DAC is built with a wide range of resistors. In other words, voltage dividers in a network with different resistors. The network in Terminator II is built discreetly with approx. 500 0.005% precision resistors in each channel, giving a 26-bit resolution. Switching between the different resistors is made with a so-called FPGAs (Field Programmable Gate Arrays). The principle has been known since the first Philips 1541 circuit, but it requires precision resistors and accurate control. Some believe that chip solutions still have their legitimacy, while Denafrips (and others) have developed their own discreetly built R2R DAC solutions. Note that this one is double. So a fully balanced DAC. The signal is taken directly at the output, without additional circuits that can change the sound.Apparently, however, AC coupling with polypropylene capacitors has been used on the output.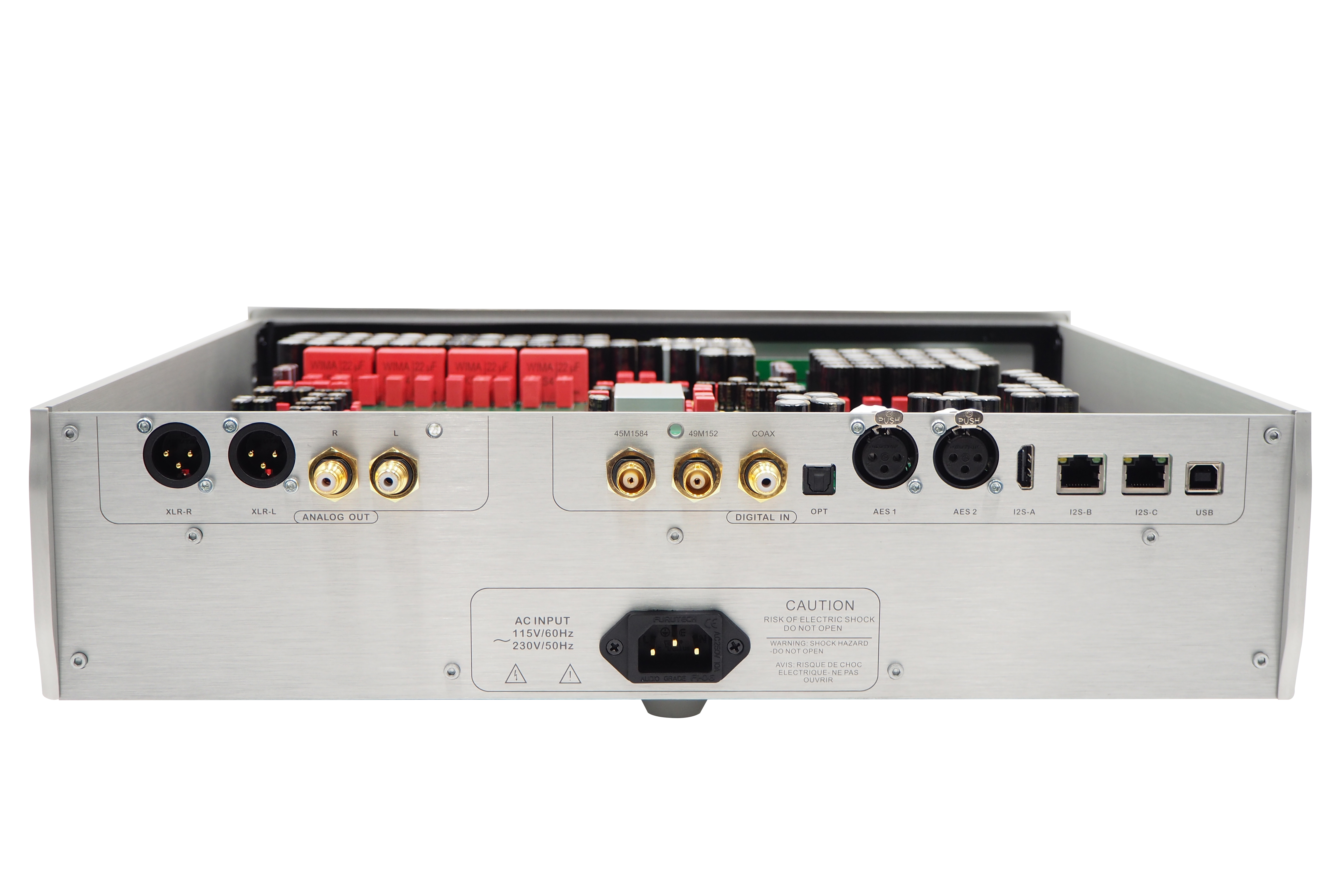 NOS or OS
Immediately, I prefer the sound with OS oversampling. There is a finer-grained rendering with a bit more space. All of the following descriptions are with oversampling. Some have suggested doing the oversampling in Roon and then running Terminator II at NOS. I have not tried that.

How I did
Terminator II was used with the following equipment:
Signal sources Innuos Zenith III via Tellutrium Q Silver Diamond USB cable. Music from Qubuz and downloaded HD and DSD files. CDs on my Meridian 500 CD transport with AES / EBU out.
Connected to MICHI P5 preamplifier via Odin XLR.
The supplied feet were tried, but most of the time I drove with Black Diamond Racing Cones.

The sound of R2R
Right from the start, it is quite obvious that this is a fluid, clear and effortless rendition. It is very different from what many people experience as "good", "beautiful" and "impressive". Gone is all the exaggerated and the sharp analytical brushing off of details. Here you hear no shrillr and super detailed top that just sounds completely isolatede and says "listen to me". Instead, you get a rendering. that is physical and smooth. There is a naturalness that makes you relax. After a while, you quickly find that it is all relaxing and you listen through to the music. There is absolutely no listening fatigue here and it all just seems so effortless and airy.

There is a feeling that the music flows unhindered and smooth . I have experienced the same thing before with pickups that play "matter of fact", so you do not have to make an effort to listen for details. The same is absolutely true here. I sit and listen to Dire Straits / Fade to black. A number I've heard many times before, but now it's just so smooth and immediate. Not that it lacks anything. Absolutely not. It's just more than top, bottom, midrange and space. Here it is a unified whole, where it is not at all necessary to focus on anything special. If you absolutely must do it, then it must be the large and very well-defined space. Yes, space deserves to be mentioned. Here, if possible, there is even more space behind the speakers when the best recordings are allowed to play through Terminator II.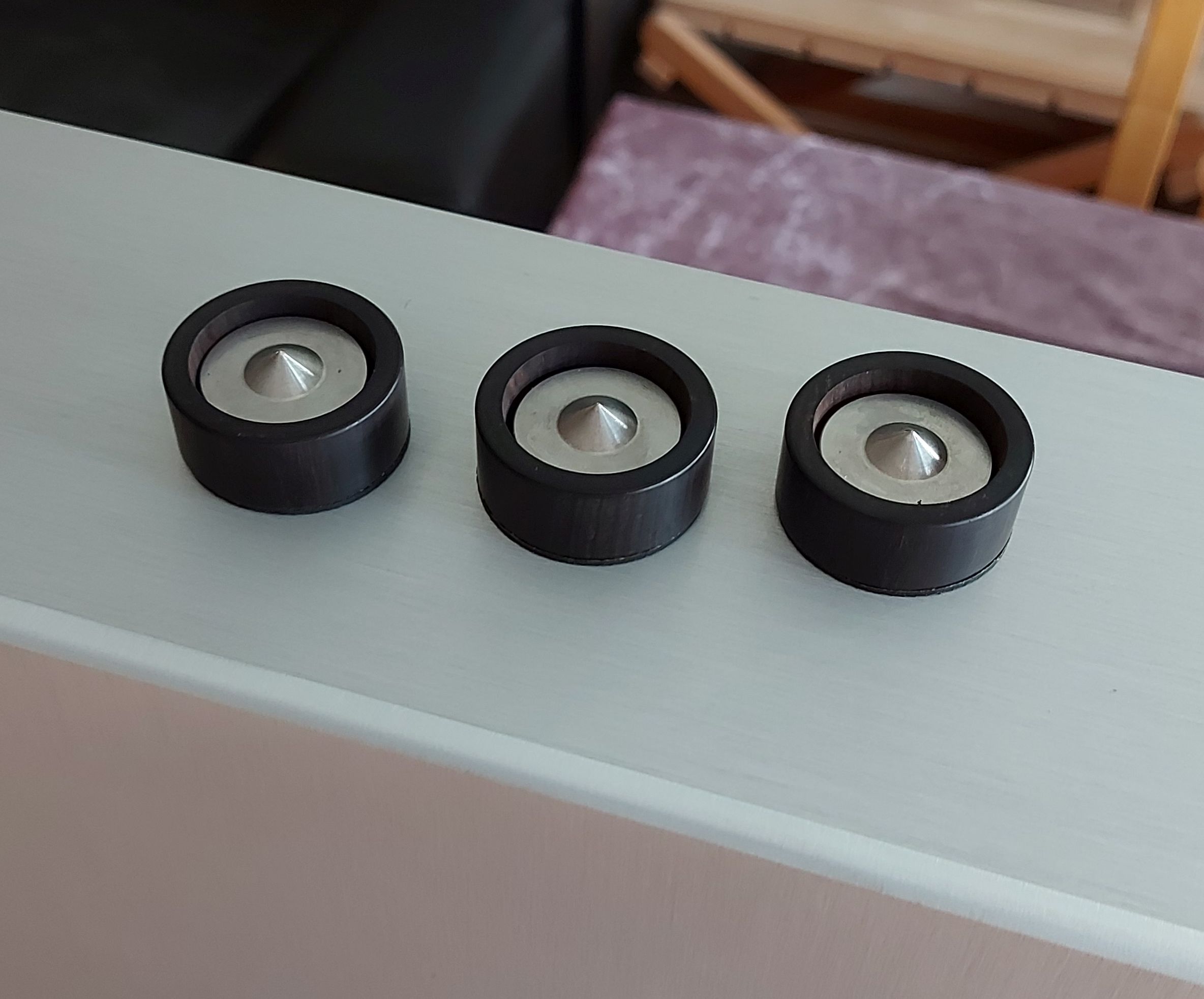 Terminator II plays with a natural flow and a physical 3-dimensional presentation. Even on an old record that I have heard thousands of times (almost), I hear something new. Here Pink Floyd / The Wall, which in an almost alluring way reveals new details and small things deep in the soundstage. Not because the details are drawn out and focused on, but because I, as a listener, am almost sucked into the music and have a much easier time experiencing the details. Definitely a very positive trait, because it's not something you have to make an effort to hear - it's just there.












---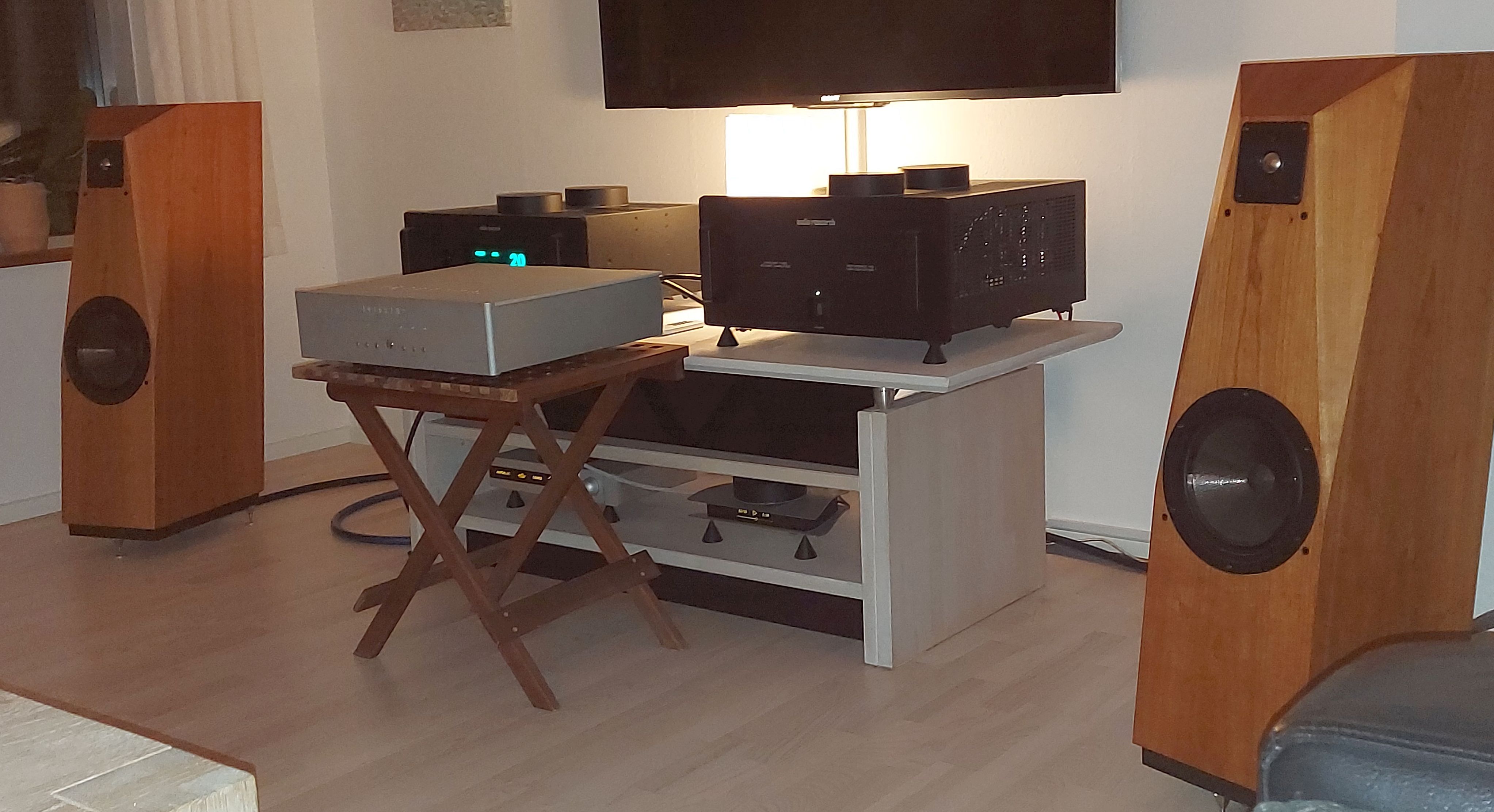 Visiting Carsten

Here, Terminator II was paired with a set of Audio Research amplifiers. We used an Auralic streamer and Auralic Vega DAC. There were cables from SoTM, Synergistic, Furutech, ViaBlue and others. There was broad agreement that these were somewhat different sound philosophies. The auralic dac was more physical and forward with more power at the bottom. Via Terminator II, I thought there was more air and distance as well as definitely more resolution throughout the voice range. It was somewhat more reticent in the lower octaves. The bass was there, but it did not really appear in the room. Terminator II played warmer, rounder and very organically comfortable. Which one was preferred depended somewhat on the music being played. I had chosen Imelda May and Karen Souza, where I perceived their voices more detached from the rest. You can say,that the voices hung better defined in the space between the speakers. Carsten had chosen a live number with Kim Larsen "Pianomand". Here there was a bit more snap and floor trampling via Auralic, but the voice was more full via Terminator II. These impressions greatly confirmed what I had experienced through my own system.

Carsten's remarks: "Terminator II was, as expected, very competent, but had its characteristics, which in some respects made it really good, but in others not so good. What I have heard from other R2R dacs - eg Rockna - had a nice open and organic tube like midrange with plenty of space around things and a nice calm.In return, I think that TII across the spectrum was a bit too "heavy" with barely the dynamics I'm used to and especially not seen in relation to the Rockna R2R dac. It was exceptionally dynamic and open in the midrange - but on the other hand a bit on the bright side. In this price range we probably can not get everything in one DAC. "

As can be seen in the picture, Terminator II did not get ideal conditions, A somewhat flimsy table, where the differences on various feet were not unambiguous either. Maybe this placement had an impact on the end result? At first glance, I would think we could have achieved a better result placed in the stable shelf where the rest of the equipment were. At first glance, I do not share Carsten's view on the heavy and less dynamic.

Visiting René
One rainy afternoon I was picked up by Renë. We had to listen to Terminator II using his hifi system. Here it was a Danish TubeLab preamplifier connected to an Audio Reserach VT 100 III poweramp, which powered the classic Snell 3Ai speakers. On the digital side, there was an Auralic Aries streamer connected to an Auralic Vega DAC. There were cables from ViaBlue, Audiovector and others. Both DACs got the same feet (Mad scientisk Black pod Tungsten), mains cables and signal cables. Only streaming music from Qobuz was listened to. I had chosen a few numbers that we put out with.


| | |
| --- | --- |
| | |
I started with Imelda May / Call Me - a number I know well. The sound via René's system was at once precise and very revealing. The voice stood out nicely between the speakers. It is clear that the room as well as the equipment were well tuned. Then we played a few songs with Norwegian Anna Ternheim, which Rene had chosen. Super recording and a good voice. After several tracks and approx. ˝ hour with René's system, we switched to Terminator II, which had been heating up for a while.

A number of things happened with Terminator II switched in the system. Primarily, it was the room that grew and the voices stood with a greater self-assurance and body not just between the speakers, but also a little further away. All details were still intact. On the other tracks, it was the same feeling of size and more body up through the midrange. On a few tracks, we sensed a slight tendency to move the leading edges of percussion and guitar strings a little further back, so that it was less defined. Someone felt a little dynamically reluctant in this area, but I personally do not think it was annoying. Again, there is a little more distance and the sound does not come so much up on your lap. At the bottom and the top, there were not many comments. It all hung together.
Maybe as a joke René said he would consider buying my Terminator if I ever wanted to sell it. Probably not just yet, it has just arrived. But it showed very well that he liked what he heard.




I2S and DDC Reclockers. what is it now?
Terminator II has a lot of inputs. Among them are two options for a parallel I2S input via either a LAN or a HDMI connection. The inputs are made for use with Denafrip's own DDC reclockers (Digital to Digital converters) or with suitable drivers for e.g. PS Audios CD / SACD drive. There are three DDC reclockers in the program and the top model Gaia (approx. DKK 11,000) also has the option of synchronizing the clock frequencies via BNC cables to Terminator II's clock outputs. The digital signal then runs from Gaia to Terminator II via a (high quality) HDMI cable. The advantages should be that the signal is cleaned and reclocked and split up into the 3 signals that the DAC uses. Users report even more air and depth in the soundstage. Now it's starting to get difficult for me who would rather set up a couple of turntables,than messing with all the digital. But for those interested, there is more on Denafrip's website about I2S, or on Wikipedia . If at some point I had to decide on a Gaia DCC. then i for sure will telle about it on this page "www. pladespilleren.dk".

Analog or digital
I certainly do not want to take up this eternal discussion again. I live just fine with my music from CD, streaming, tape recorders and LPs. But my heart is still with the big black LPs. Although my digital chain with Terminator II is reasonably expensive, I have invested significantly more in the analog chain. That is, turntable, arms and cartridges. That's how I prefer it and I would not describe one as "absolutely better" than the other. I have just concluded that I can enjoy both analog and digitally reproduced music, the latter now even better via my new DAC.

Conclusion
Terminator II is definitely an excellent DAC. It has its virtues and its own way of reproducing. The really big force is the big open listening window. Lots of space and an almost three-dimensional physical way to reproduce musicians and singers behind the speakers. One can hear around it all. It's not just cardboard figures, but there are bodies and people behind. The whole thing is then paired with an openness and details that are not thrown in your face, but lie there naturally. At the lower octaves there is body and fullness, but it is done again in a slightly subdued way. Front edges on percussion instruments or guitar stand a little further back and do not quite as easy load the room. Some believe there is a lack of dynamics and a "shallow" tendensy, I do not agree, but then again it may be discussed. But there is good power in the sub-woofer octaves, where it in the upper bass is again a bit its own. Here we have it a little polite and careful, so as not to frighten anyone. I like this way of reproducing and now enjoy the music from the digital media even more.
.
Inspired by Denafrips, I can aptly say that TERMINATOR stands for

T-iming
E-xstraordinary
R-ealistic
M-usical
I-nvolvingl
A-ppealing
T-empting
O-pen
R-efreshing

All in all a super DAC, which definitely belongs among the best I have experienced. It stays where it is!


BACK TO THE FRONT PAGE (in Danish)